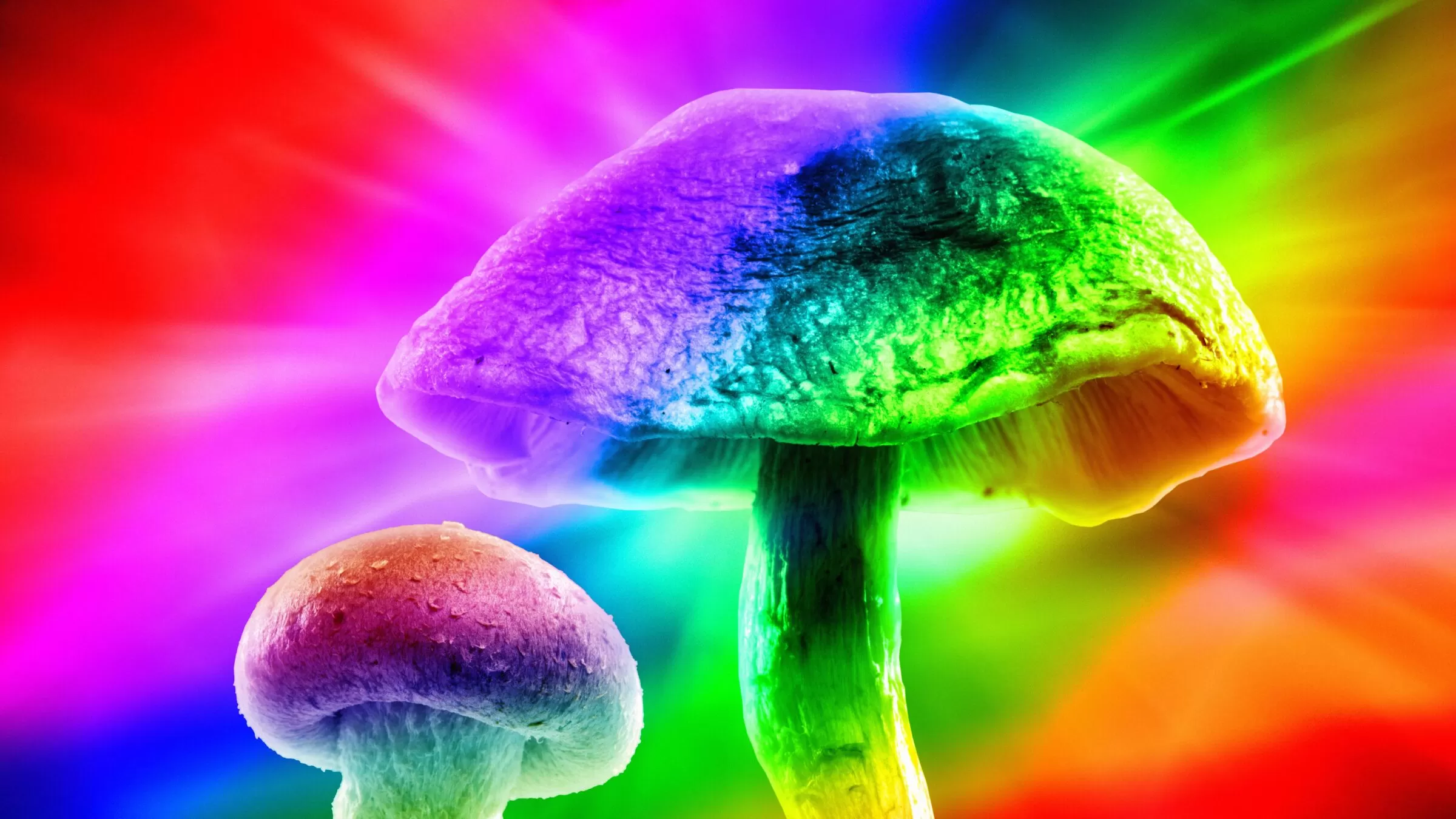 Credit to Reason.COM for the photo.
California Bill Builds on Reforms That Could Herald the Surprisingly Fast Collapse of Psychedelic Prohibition
Presented by: Steven Groce, Attorney
NORML LIFE MEMBER ATTORNEY:
STEVEN F. GROCE | TOP 200 CANNABIS LAWYERS.
STEVEN F. GROCE | TOP 200 PSYCHEDELICS LAWYERS, Commended.
PREFACE BY: STEVEN GROCE, ATTORNEY
The trend for legalizing Psychedelics, has been growing for the last couple of years. It would actually be great if true Legalization really occurred. However, True Legalization, should mean just that. Not decriminalized, which did NOT make anything legal. When MO., "decriminalized" 10G or less, on a 1st offense possession case, despite many Posts, by myself, warning people to the reality that it was still a Criminal offense, ended up pleading guilty to a Possession charge, because they thought it was decriminalized, and any reasonable person hearing that term would also make the reasonable assumption that if it has been decriminalized, then it can't result in a criminal drug conviction. The truth, however, was that it only changed the Charge of 10G or less to a Class D Misdemeanor, rather than an A Misdemeanor. You couldn't be sentenced to jail; but only a fine. However, if one payed the fine, what they did not realize, was that they just took a Criminal Drug conviction on their record. ALWAYS BE SKEPTICAL OF THE WORD DECRIMINALIZATION. It generally will never mean what you probably assume.
So what else would Legalization mean? First, and most important, it should truly mean legalization, not the way Cannabis reform has evolved, being regulated to an extreme, where everything is all about the Money that Corporate Cannabis, and the Government, could make off of the Public, because they would be the only ones that could grow it or sell it, and of course, the Government, just wants to Tax it to an extreme, and then call anything else the Black Market. THE BLACK MARKET, WAS NEVER BLACK. The Government, and now Corporate Cannabis , only call it Black, because they want all the Profits, and as for the Government, the only issue is that the King, Uncle Sam, or your State Government, is not getting their Cut! As I have posted for years, The Black Market, is in reality, only the Free Market.
So, what we are seeing in many cases, is only a very controlled Decriminalization, which is exactly what the various Pharmaceutical companies would like to have licenses for, so they can offer Psilocybin treatments in a controlled environment, and bill in the neighborhood of $5000.00 per treatment, presumably to insurance. Who wants to do their Mushroom trip in some Doctor's office, supervised, at $5,000.00 or more for what is being called a Treatment? This is what the pharmaceutical companies are trying to get approved. It is all about Money. Just keep all of this in mind when you consider just how far we have come. Also, when you reach out to your Representatives, regarding what you really want to see happen.
As for Cannabis, we did not need regulated Cultivation facilities, or Dispensaries.
The People, that grow everything else, can easily grow Cannabis. Any local Farmer's market would have been just as good, and Cannabis would still be around $15.00 an Ounce, or $25.00 for a 1/4 Pound, as it was in the 70s and 80s.
Moving on to Psychedelics, California, is once again a little late to the party, regarding being at the forefront of change. Colorado has once again beat CA., in true change; and may be on a path (with exceptions) to something that will change the World.
It should also be pointed out that it will put the Cannabis Industry in the true Light of what is presented as change, actually being all about the Money and Greed that it is.
The exceptions, include the word "Decriminalized," which has already been explained above.
So, what did Colorado do, and what is CA., now also trying to do?
The following paragraph is from Reason Dot Com.
"Colorado voters last month approved a groundbreaking ballot initiative that decriminalized five psychedelics derived from fungi or plants: psilocybin, psilocyn (another psychoactive component of "magic mushrooms"), dimethyltryptamine (DMT, the active ingredient in ayahuasca), ibogaine (a psychedelic derived from the root bark of the iboga tree), and mescaline (the active ingredient in peyote). This month a California legislator introduced a bill, S.B. 58, that emulates Colorado's new policy, aiming to legalize the possession, preparation, noncommercial transfer, and transportation of those five drugs by adults 21 or older."
We will have to see how all of this plays out in CO., and also in CA.
However, in all fairness, if the CA. Bill passed, as what has been explained passed in CO., the Bill, would represent more incredible reform, than virtually anything that has happened with Marijuana.
STEVEN GROCE, ATTORNEY
NORML LIFE MEMBER ATTORNEY:
STEVEN F. GROCE | TOP 200 CANNABIS LAWYERS.
STEVEN F. GROCE | TOP 200 PSYCHEDELICS LAWYERS, Commended.